It is with heavy hearts that we at Xpera Group bid farewell to our friend and colleague, Michael Burgess, following a long and courageous battle with cancer.
Michael has been an integral member of the Xpera team, serving as vice president and principal consultant since 2011, although many of us worked with him in one capacity or another for 10 years, 20 years or more. He will be sincerely missed on both a professional and personal level.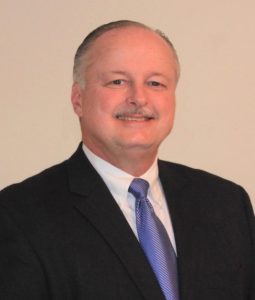 Michael was our "go-to" man for all things mechanical engineering. It was a passion of his and his expertise was unsurpassed. He was a designated expert in 200 cases and experienced in many facets of our business, including construction management, building commissioning, forensic engineering and design. He was able to view projects from both the construction industry's perspective, as well as technical and theoretical positions. This unique vantage point made him an exceptional problem-solver.
With his passing, our founder and president, Ted Bumgardner, said, "We can rest assured that any issues that God has with plumbing and HVAC in heaven will soon be resolved."
Michael's professionalism, integrity and dedication to his clients and to the betterment of the industry have been inspiring to so many of us. In past several days, we have taken the opportunity to speak with a number of his clients and peers. We would like to share some of their words of remembrance, which we believe speak to what kind of a man he was.
Michael worked with attorney Ann Rankin on the team representing the plaintiff on the landmark case of Beacon Residential Community Association v. Catellus Third and King, et. al. which they took over in 2011. The biggest challenge in the case, which would end up changing California law and the standard of care for design professionals, was the existence of solar heat gain that caused some units to experience elevated temperatures as much as 30 degrees higher than the outside air. Previous legal teams had engaged a number of mechanical engineering firms, none of whom could suggest a solution.

"When we brought on Mike, he established a team that included electrical engineers, mechanical engineers, structural engineers, cost estimators and more. They quickly analyzed the problem and found a solution," said Rankin. "Mike was always passionate about his work, and could explain complicated technical concepts to lay people in an interesting and understandable way. Although he had been a mechanical engineer for over 30 years, he was still very excited about the field and about solving real problems for real people."
"Excitement," "enthusiasm" and "passion" are words that came up repeatedly when talking about Michael and his work.
Steve Amundson of The Law Offices of White Amundson Kish & Sweeney worked with Michael for more than 10 years on a number of cases involving cast iron pipes.
"We worked together on issues with a very narrow focus," said Amundson. "Mike conveyed an interest, even an excitement, in these cast iron pipes that had to be genuine. You can't fake that. He loved what he did and he demonstrated that. I really enjoyed working with him every day I had the opportunity."
Michael's passion for the industry was contagious and he put it to good use through his involvement with ASHRAE, the trade association focused on building systems, energy efficiency, indoor air quality, refrigeration and sustainability. For over 20 years, he served in a variety of roles within the organization, including its board of directors and various councils and committees.
Mark Bender of Bender Dean Engineering said, "Mike convinced me to become more involved in ASHRAE. He was good at getting people to volunteer. Really, Mike just loved ASHRAE, helping our local chapter and being involved."
"Mike's energy and smile was contagious within ASHRAE," added Karine Leblanc, the organization's director regional chair. Bay Area attorney Tyler Berding worked with Michael on a number of client projects over the years, including one that he described as their most difficult, which was resolved earlier this year.
"He was creative, inventive and very easy to work with," said Berding. "He was a fine expert and a wonderful colleague. Everyone at BerdingWeil will miss him."
Attorney Bruce Lorber worked with Michael for over a decade, including two major trials within the last couple of years.
"If I had to describe Michael in one word it would be inspirational," said Lorber. "He was a good human being. He always had a smile on his face, had a great sense of humor and worked really hard to do the very best job he could for clients. We always appreciated that."
Bumgardner reflected, "Seeing the impact that Michael had on so many people, it makes us realize how special and important business relationships are to each of us personally. It's what makes what we do worth doing. We are all very fortunate indeed when we can do what we love to do for people we love doing it for."
Thank you, Michael, for your service, commitment and friendship. You will be truly missed. We hope to do you proud as we carry on in your footsteps.